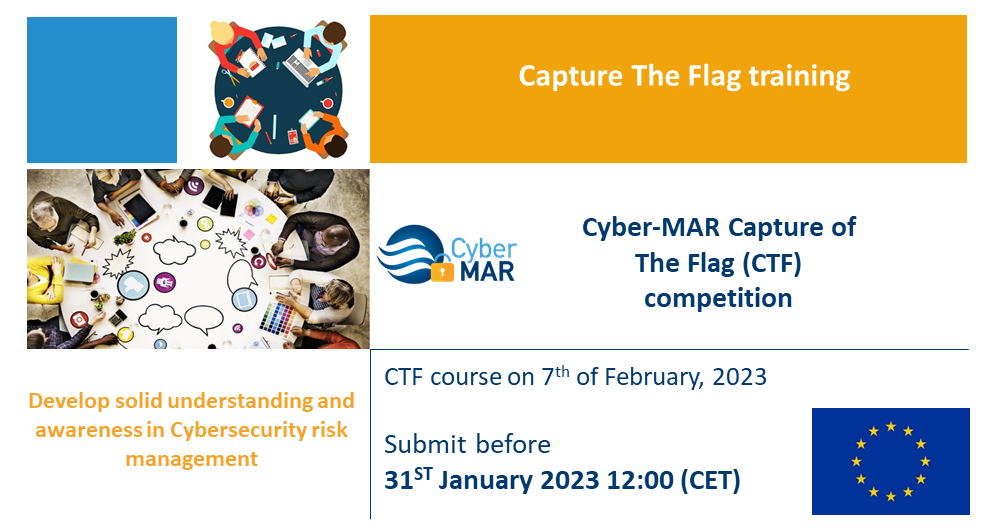 Cyber-MAR | Capture of The Flag (CTF) competition
February 7 @ 9:00 am

-

4:30 pm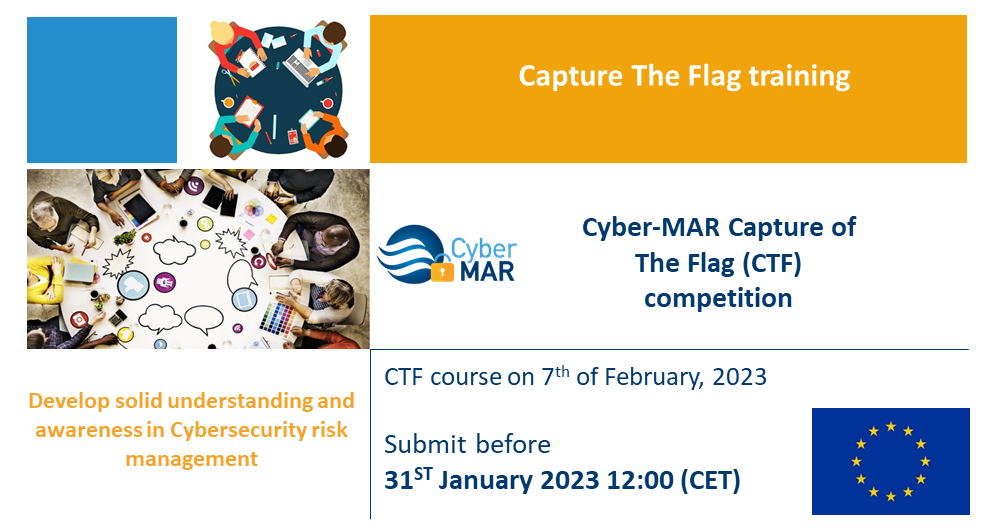 One of the objectives of Cyber-MAR is to cover the training needs for all professionals (cybersecurity/
IT experts but also non-IT-expert personnel of ports, shipping operators and linked entities influenced by possible cascading effects) and most importantly also to raise the cyberthreat awareness level within those organizations by hands-on training. The courses are available at different levels of complexity (entry, intermediate, advanced) to attract trainees with various levels of experience. CTF is part of the formative offer as a playground to practically learn cyber-attack & cyber-defense techniques by gamification.
The objective of the CTF is to demonstrate realistic and practical cyber scenarios that better inform risk management decisions.
What is the Cyber-MAR Capture of the Flag competition?
It's a gamified competitive cybersecurity event based on different challenges. The objective of this CTF is to enhance cybersecurity skills at an entry-intermediate level through solving a set of challenges.
Why join?
By attending this competition, the participants can build critical thinking skills, get hands-on experience in a playful set and learn/improve cyber security skills.
Tuesday 7th of February 2023, 09:00 – 16:30 (CET) 
Capture of the flag competition:
The registration must be submitted online before 31st January 2023 12:00 (CET).
You can join us here.
Upon your registration you will receive an email with the connection details.
By clicking "Register", you confirm that you have read and agreed to our Privacy Policy here.
Share This Information