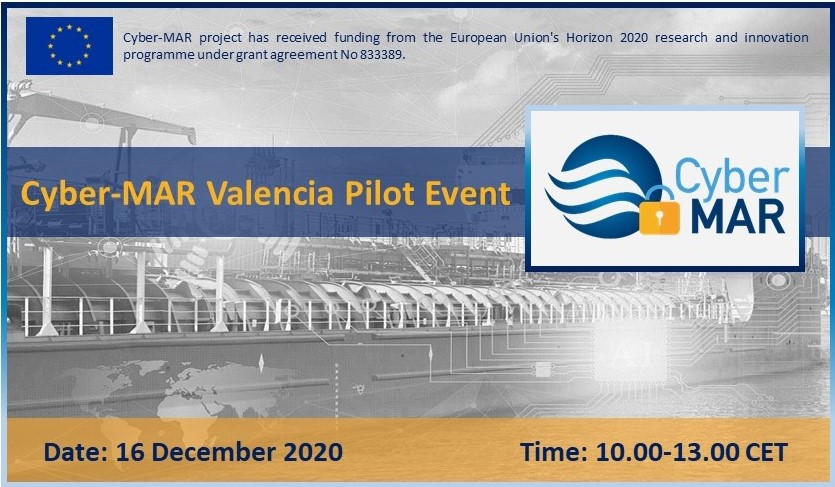 Cyber-MAR Valencia Pilot Event
December 16, 2020 @ 10:00 am

-

1:00 pm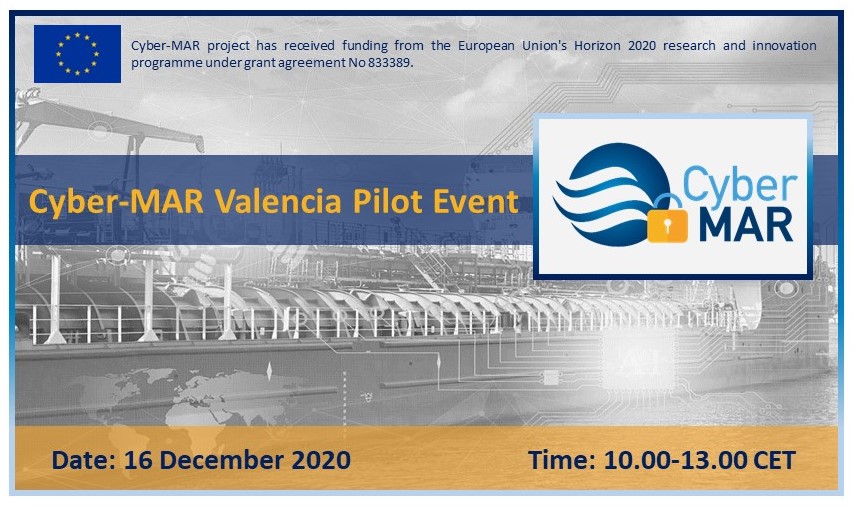 It is our great pleasure to invite you to the Valencia Pilot Event that will be conducted online, on 16.12.2020, at 10.00-13.00 CET, via zoom meeting.
This pilot is about testing and validating an initial version of the Cyber-MAR system in the scope of a cyber-attack scenario on the port authority's electrical grid, in the Port of Valencia. The scenario is focused on the simulation of a remote access attack on the IT and OT infrastructure, and energy grid of the Port of Valencia. The first objective of this attack is to cut off the power supply to the port, by shutting down the grid management OT system, with the OT manager's computer as the the original infection point. The second objective is to simulate a Ransomware attack triggered by the Command & Control server, that will cryptolock all workstations within the infrastructure of the port.
During this demo, the Cyber-MAR Cyber Range will provide insights of the scenario through different points of view: from an attacker's perspective and from a defender's perspective using Intrusion Detection System (IDS) and SIEM.
Registration is free of charge but required.
The agenda is available here.
Please use the link here to register and receive the connection details!
We are looking forward to seeing you soon!