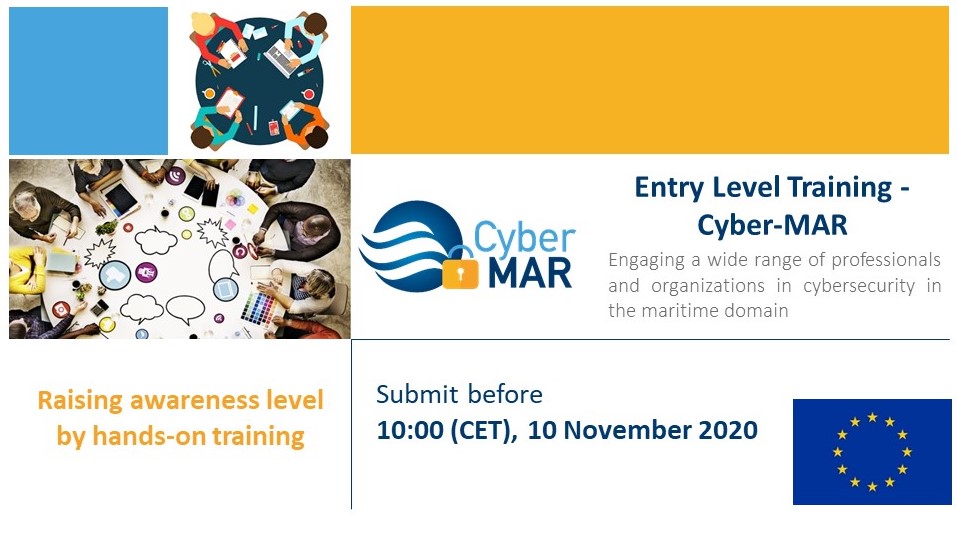 Cyber-MAR | Entry Level Training – completed
November 24, 2020 @ 3:00 pm

-

November 26, 2020 @ 6:00 pm
The first Cyber-MAR enty level training course took place virtually between 24th to 26th of November 2020, addressing cybersecurity threats and fundamental concepts for reducing cyber risk in the maritime sector. More than 125 people with different marine and stakeholder backgrounds, disciplines, and levels of expertise, registered for the interdisciplinary training.
WMU colleagues, in cooperation with the Cyber-MAR partners, successfully conducted the 3-day training, as the first of three levels of the training programme. The entry level course included an introduction to different scenarios related to the nature of cyberattacks , including Wi-Fi, satellite, spoofing, jamming, social engineering, and/or data theft.
More information is available here.
PHOTO GALLERY