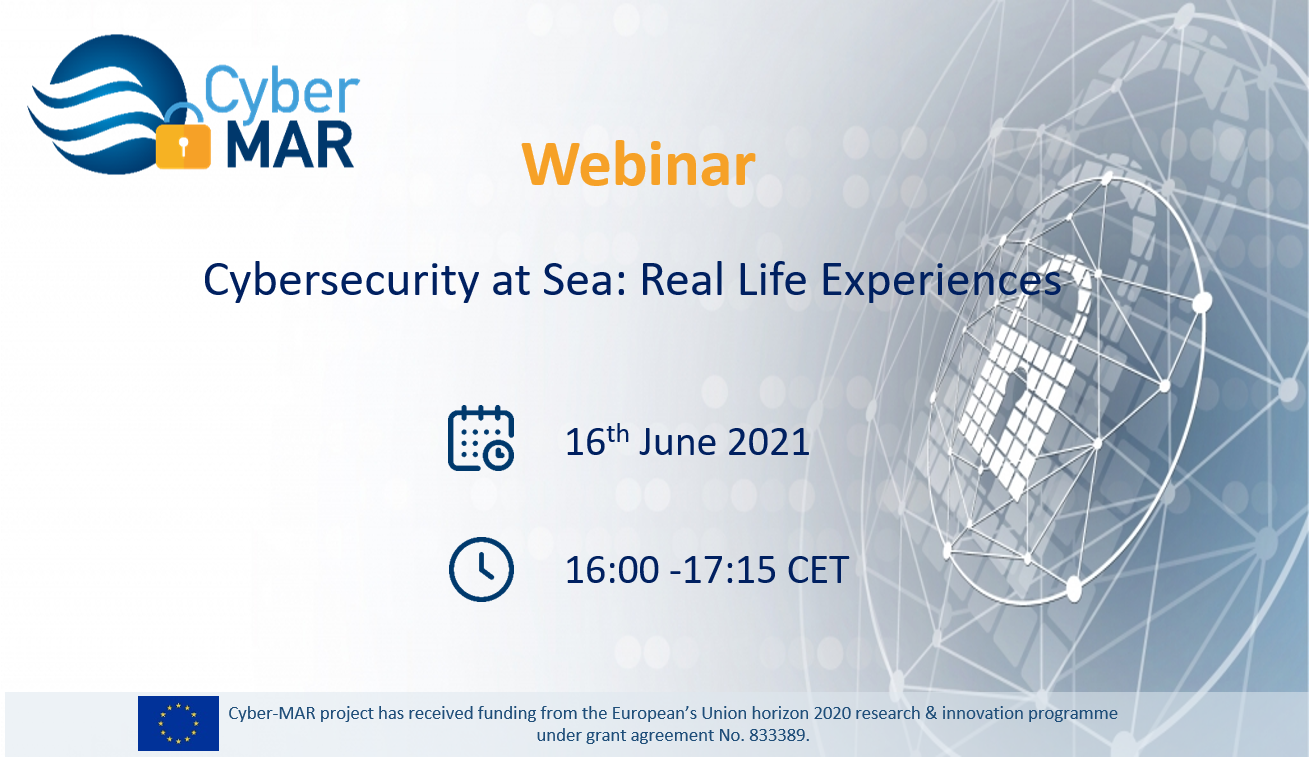 Cyber-MAR | Webinar – Cybersecurity at Sea: Real Life Experiences
June 16, 2021 @ 4:00 pm

-

5:15 pm

In recent years, the use of digital means is rapidly expanding throughout the whole world and the maritime industry is not an exception; shipping companies are relying on a much-extended number of computers and Information Technology (IT) applications to effectively support their business activities.
The webinar: Cybersecurity at Sea: Real Life Experiences was held virtually on 16th of June 2021 at 16:00 – 17:15 (CET).
It aimed to discuss the main challenges of maritime cybersecurity by sharing real-life experiences to understand emerging threats and counter them.
It is an integral part of the Cyber-MAR training, representing a proactive opening in the maritime Cybersecurity sector.
Capt. Giovanni Schiaffino (Virgin Voyages) was one of the invited speakers, who delivered a presentation on "Cyber attack against Crew members onboard a Cruise ship".
This webinar was relevant to all port and shipping actors such Ports and Port Operators, Ship owners, Shipbuilders, Terminal Operators, Ship Managers, Ship Agents, Ship Charterers and anyone who wants to stay up to date on the latest cybersecurity developments in the maritime sector.
No IT skills or background are required. 
Book your seat by filling in the online application form here before 13 June 2021, 18:00 CET.
Meet the speakers of the Cyber-MAR Webinar:
Share This Information